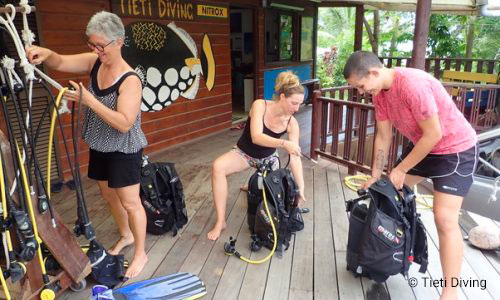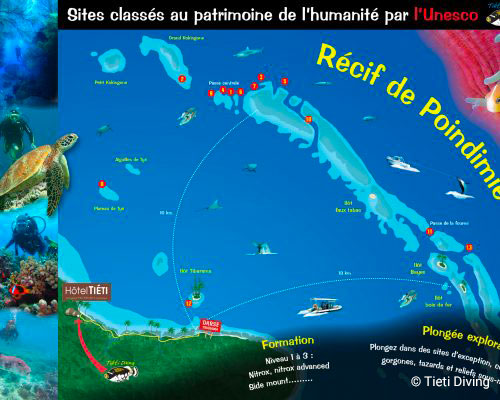 The scuba diving center is located on the premises of Hôtel Tieti, just behind its restaurant. We are open every day of the year except on January 1st.
Come and discover Poindimié's exceptional reef, a UNESCO world heritage site since 2008.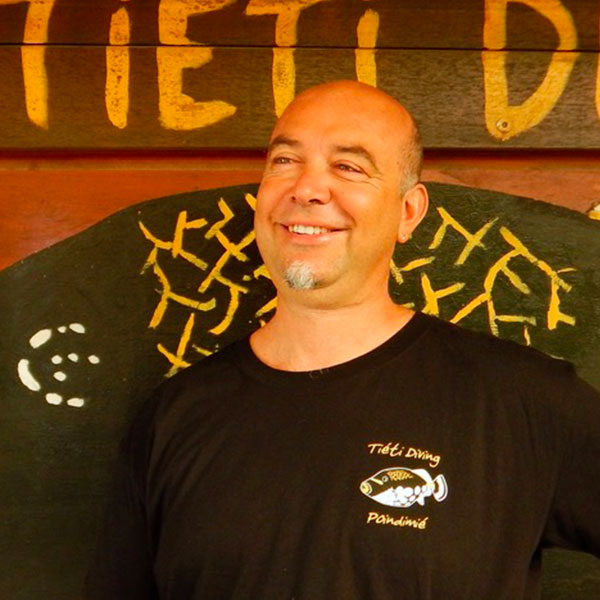 LAURENT
– Diving instructor
– Course director
– Advanced Gas Blending NITROX and TRIMIX
– Specialized in marine biology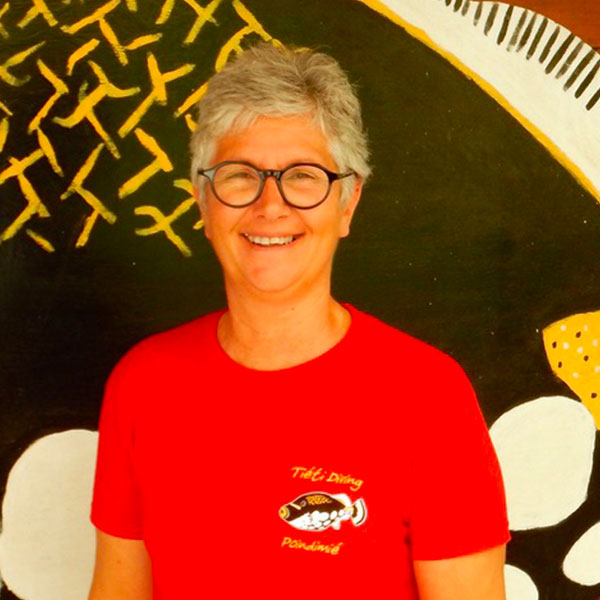 MARTINE
 – Dive master
 – CMAS* instructor
 – Specialized in marine biology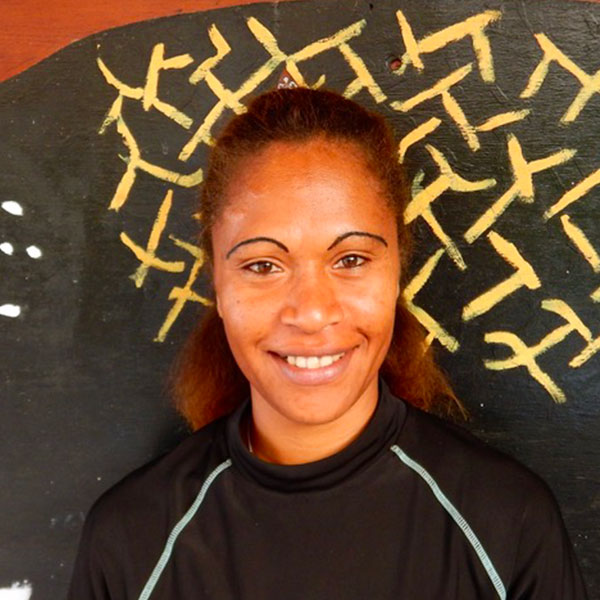 MARIE
 – Boat operator (pilot)
 – Surface safety
 – CMAS*** diver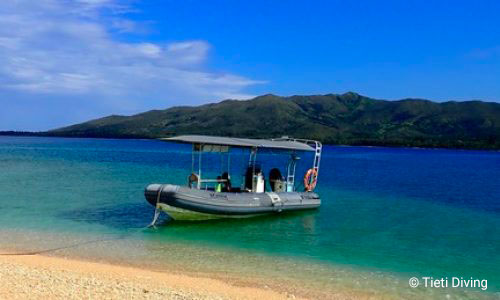 A BWA 6.40 RIB powered by a 200 hp Suzuki engine
12 x 2-tank equipped diver-capacity
Canopy for shade, ladder for convenience, oxygen therapy equipment.
Loading and unloading of your diving equipment is handled from the dock, for maximum comfort.
Our FREE NITROX inflation station
The only multi-gas inflation station outside of Nouméa on the Grande Terre.
AIR, NITROX, O2, TRIMIX
– 2 COLTRI/BAUER 40M3/h air compressors
– 1 NITROX 40M3/h membrane
– Multi-gas Booster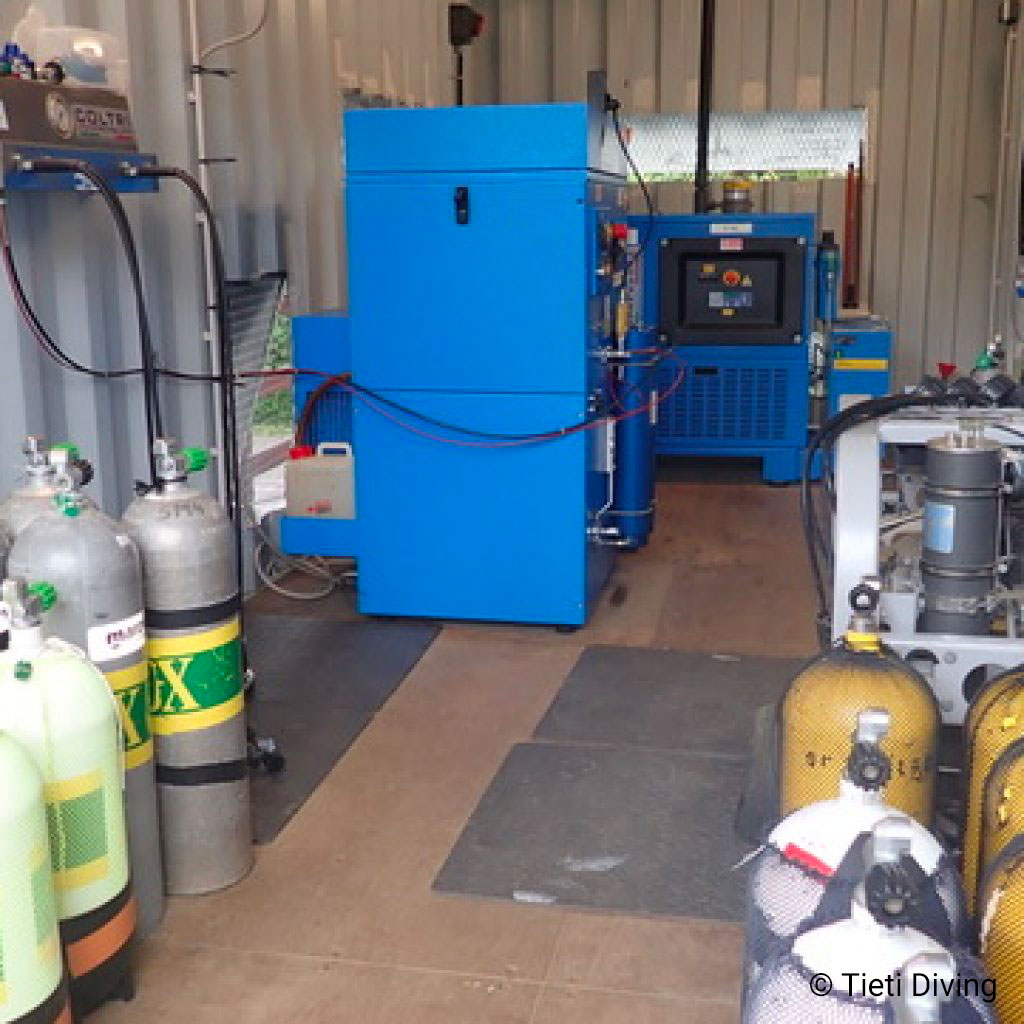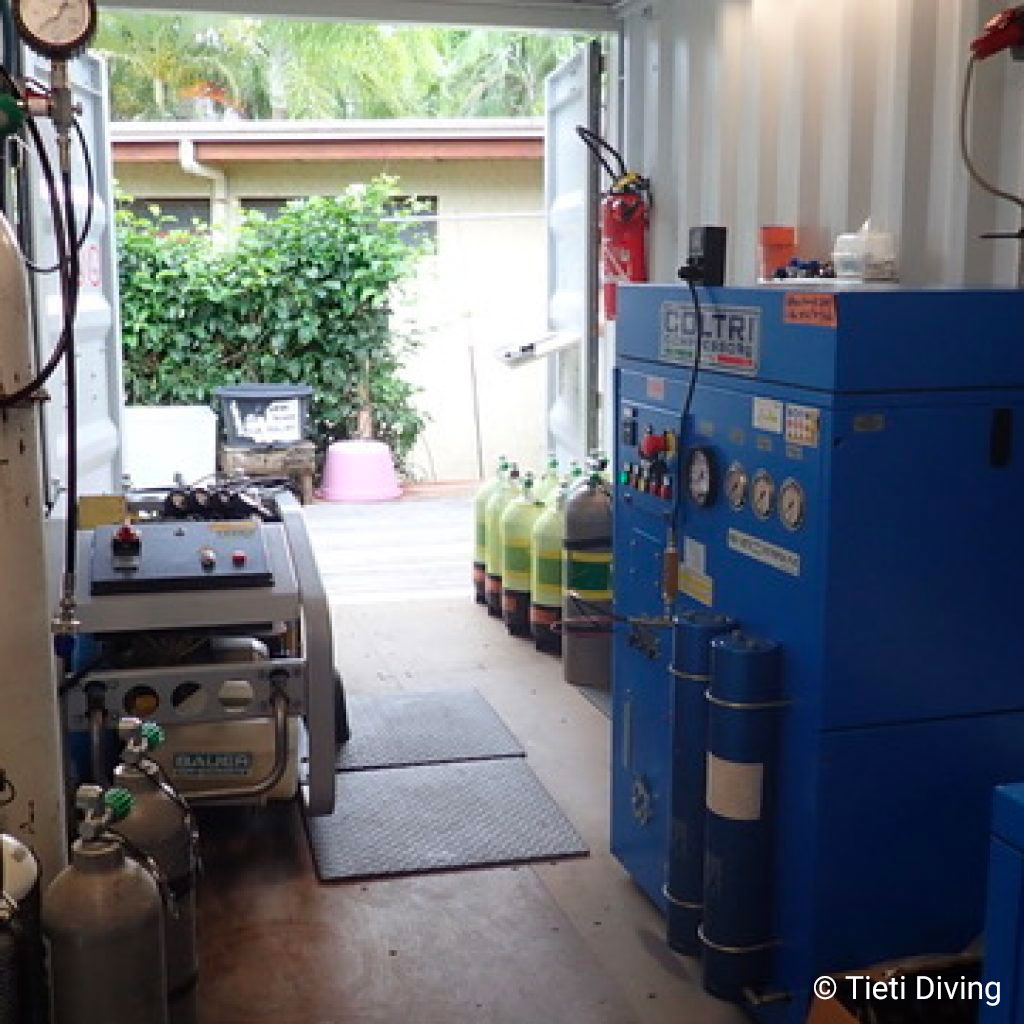 A MARES-certified site
230b DIN AIR 12-L steel tank
230b DIN NITROX 12-L steel tank
230b DIN NITROX 12-L aluminum tank
230b DIN 7-L aluminum decompression equipment
2S DIN ROVER regulator
ROVER BCD
5.3mm ROVER hooded wetsuit
For optimal comfort, we'll provide neoprene wetsuits and Lycra sun shirts on demand.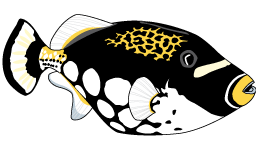 All of our rental diving equipment is rinsed, disinfected and checked after dives.